All your children shall be taught by the Lord,
and great shall be the peace of your children.
Isaiah 54:13

We Invite You To Attend Our Worship Services Each Sunday.
Services: Each Sunday 9:30AM & 4:00PM
ABOUT OUR CHURCH
We are a New Testament Church which seeks to serve God, feed souls, and preach God's Word in glory and saving grace.
OUR PASTOR
Pr. Eric Moerdyk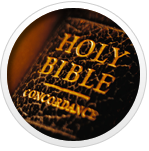 OUR LOCATION
145 St. George Street
St. Thomas, Ontario N5P 2M3
Canada
For the LORD gives wisdom; From His mouth come knowledge and understanding
Proverbs 2:6